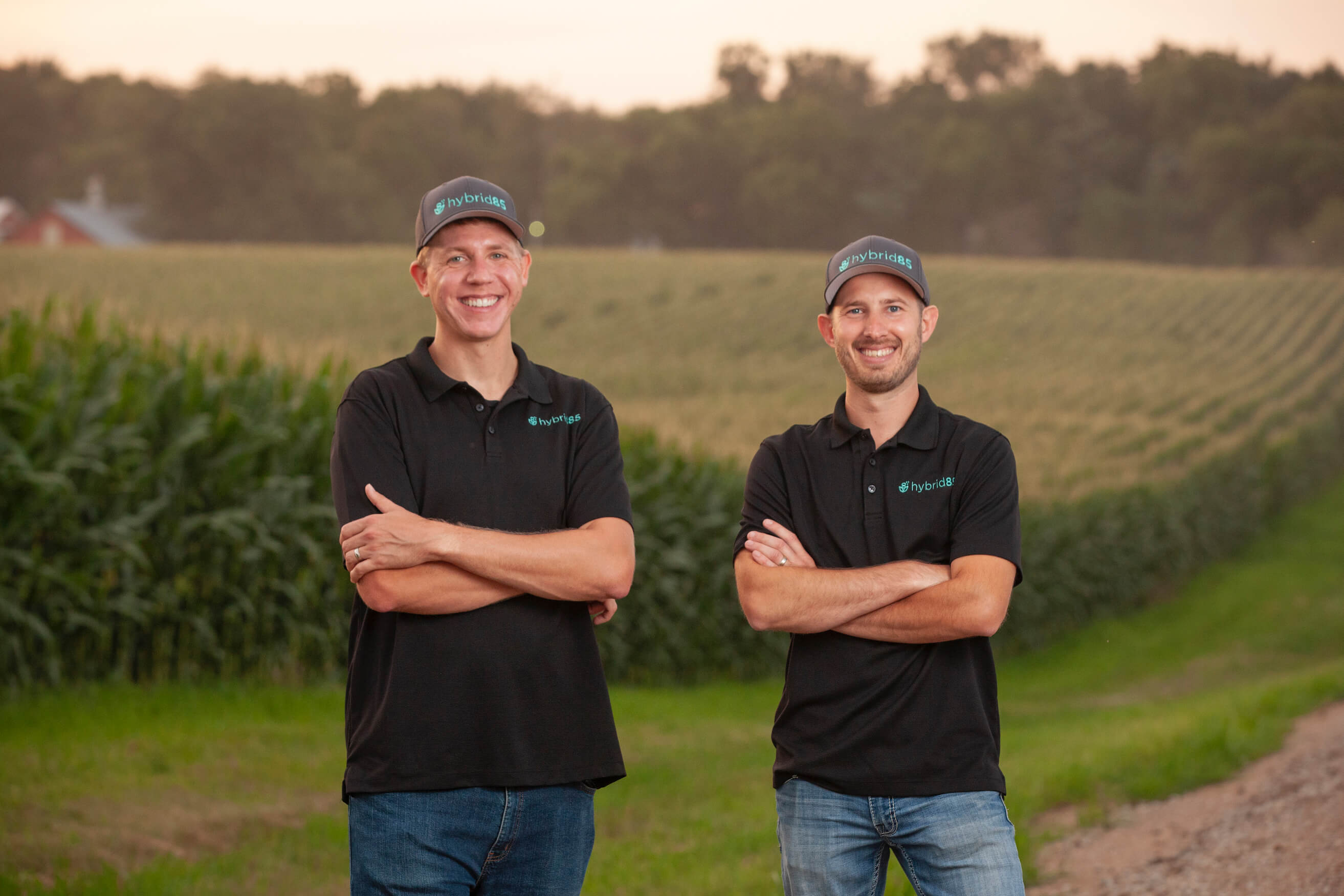 About Us
Our mission: Help farmers win.
Hybrid85 is an independent seed company hailing from Omaha, Nebraska, founded by Nate Belcher (crop consultant and regenerative ag specialist) and Mike Ackerman (software developer). Like many of the best ideas, it came together around last call.
We were commiserating about our friends and other family farmers increasingly struggling to pay the bills, while the profits of literally three multinational producers soared. Farmers were more and more likely to admit the traits promised by their $250 bag of corn weren't working.
So we wondered, how much of that price could we cut by removing things that don't directly contribute to in-field performance? The next day, we started building a seed corn business model that was more beneficial to farmers than shareholders. And we created two easy-to-use online platforms both aimed at helping farmers win:
You're looking at Hybrid85.com, which in 2020 sold high-quality corn at a fraction of the price to farmers in 38 states.
Over at CoverCropExchange.com, we directly connect buyers and sellers of cover crop seed, encouraging sustainable regenerative farming practices.
Farming doesn't have to be this hard. And we can help.
If you have questions,

let's talk