4 Ways Cheap Corn Can Mean Great Performance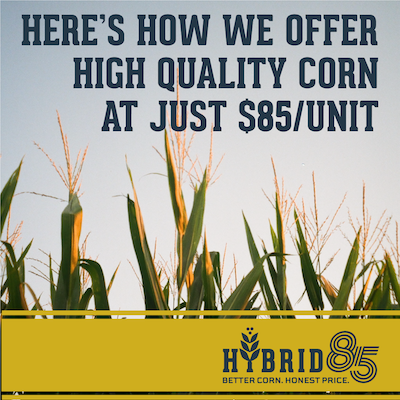 At Hybrid85, we sell quality non-GMO corn hybrids at a fraction of the cost of traditional outlets — starting at $85/bag. So of course we hear a lot of the same skepticism: "How can cheap corn be that good? There must be a catch!"
In fact, many of our former skeptics are growing Hybrid85 on their fields. You can find them at
Hybrid85.com/results
.
"They asked me what I planted and I told them Hybrid85, and now that's what we grow. We're all growing Hybrid85." — Aubrey, Alabama
"Go give Hybrid85 a try on a little bit of your acres. After I penciled out the math, it worked for me, why can't it work for you?" — Miles, New York
"Hybrid85 is a quality product, and I'll be buying more ... It lets you keep more money in your pocket." — Russ, Ohio
Here's how Hybrid85's corn competes against the big guys:
1. We cut the fat, and sell direct to the farmer
When you pay $300 for a bag of corn, you're not just paying for the seed — you're buying all the costs that come with it, including advertising campaigns, transportation, payroll, business overhead, trips to win over new farmers, even lab development of proprietary traits.
Hybrid85 is an independent small business built differently than big brands. Put simply: We're lean and mean. We don't pay for a big dealer network and commissions, buildings, expensive advertising, or trait royalties. Instead, we maintain low overhead, sell direct, and, actually, pass the savings to the farmer.
---
2. Our seed corn maximizes farmer value
Being skeptical is understandable. Until the last few years, there wasn't much affordable seed corn in the marketplace. We aimed to change that. We know our product is quality, and that there's a huge number of farmers who could be saving more money without sacrificing yield. We don't need to make a bunch of money on each customer or each sale, because we can scale.
What we provide is field-tested corn that can push high yields when conditions allow, and other hybrids that are more defensive in tough growing conditions. This means you can get high-yield non-GMO corn at a rate that maximizes the value to you.
---
3. Tried-and-true genetics — in the labs and in the fields
We don't pay trait fees, which allows us to provide high-quality corn at a low price.
Like us, the top-of-the-line production facility we work with lives in the heart of corn country. With 80-plus years of experience, they feature the most advanced equipment and technology, from conditioning to color sorting, treating to packaging.
Your big brand dealer has never met the breeder. We work directly with ours to breed hybrids from the rock star inbreds — the proven performers.
Our hybrids will kick butt and make you think twice about what goes into a $250 bag of corn.
---
4. You can reinvest profits into your farm
With inputs rising faster than commodity prices, it's tough to get ahead as a family farmer.
But when you save thousands on inputs by buying corn starting at $85/bag that yields, that's money back in your wallet that you can reinvest into your operation. This could mean nurturing the soil by introducing cover crops. This could mean bringing in more family members because the money that normally goes into inputs is now freed up to pay a good wage.
When you start to maximize your profitability per acre, you make each acre you work more valuable, giving you actual financial breathing room. When you're no longer just surviving, but thriving, you can start thinking beyond this growing season and into where your farm will be in 5, 10, or 15 years.
The bottom line
Your farm is only as good as the seed you put in it. At Hybrid85, we provide quality corn at a great price that allows you to put your farm front and center in your life, and to build a better operation.
At Hybrid85, we don't just care about the farm. We care about the farmer. And we know every farmer's situation is different.
---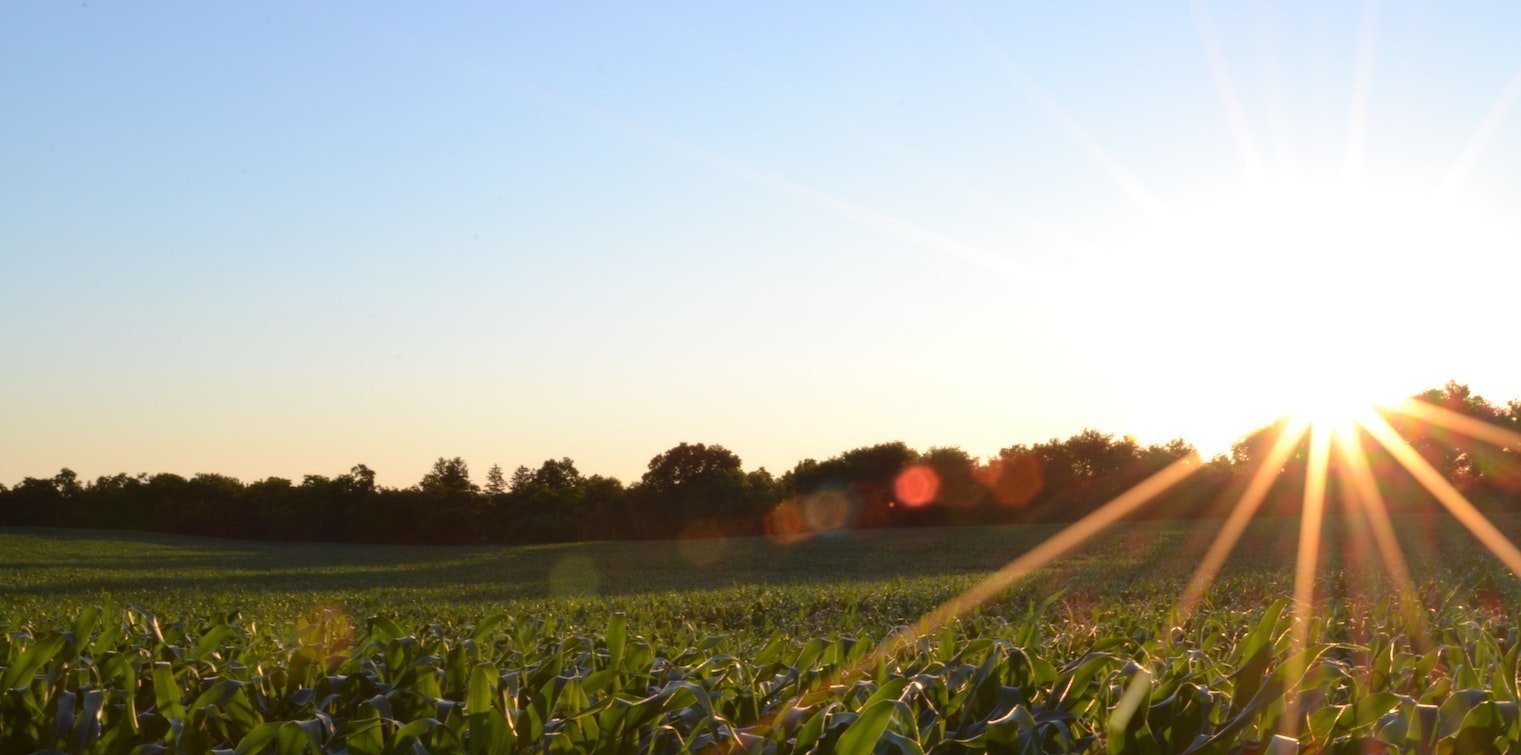 5 Practical Ways
Corn Farmers Can Make More Money
Download Our
FREE PDF
and stop just surviving
— start thriving