'What Hybrid85 Allows the Farmer to do Makes all the Difference' - Successful Farming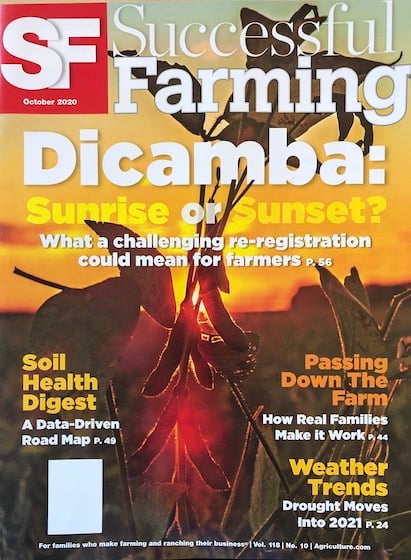 We founded Hybrid85 on the principle of helping farmers maximize net profit per acre, and it means a great deal to have
Successful Farming Magazine
highlight that. We love that they allow farmers across the nation access to information and knowledge that they might not hear about otherwise. Knowledge is key to a successful operation!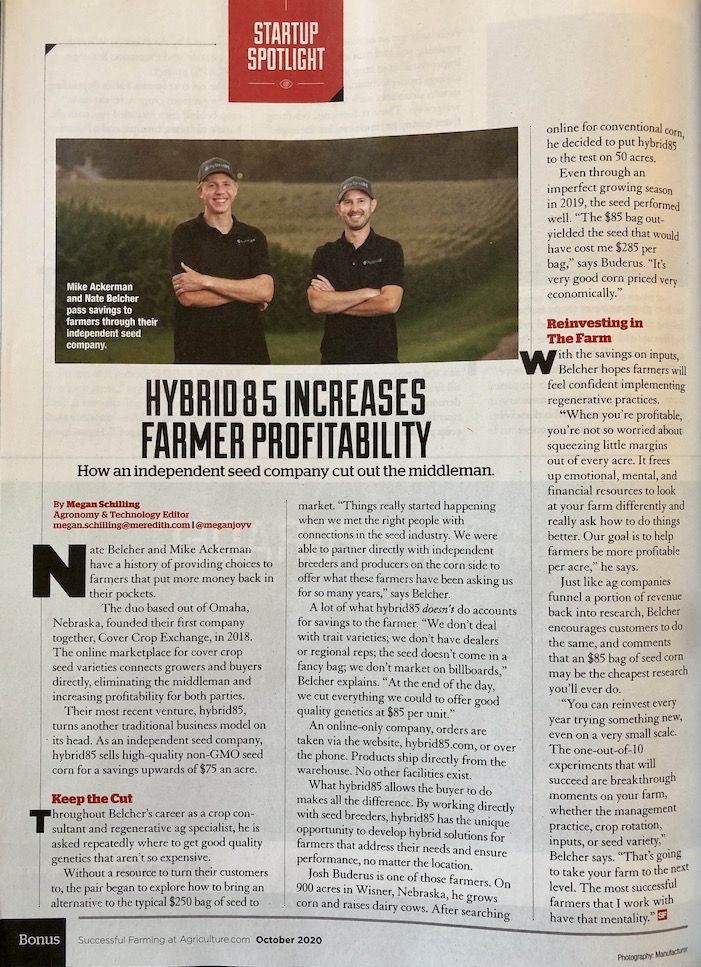 An excerpt from the article:
"What hybrid85 allows the buyer to do makes all the difference. By working directly with seed breeders, hybrid85 has the unique opportunity to develop hybrid solutions for farmers that address their needs and ensure performance, no matter the location."
Josh Buderus is one of those farmers. On 900 acres in Wisner, Neb. he grows corn and raises dairy cows. After searching online for non-GMO corn, he decided to put hybrid85 to the test on 50 acres.
Even during an imperfect growing season in 2019, the seed performed well. "The $85 bag outyielded the seed that would have cost me $285 per bag," says Buderus. "It's very good corn priced very economically."
Read the full story here:
https://www.agriculture.com/technology/how-an-independent-seed-company-cut-out-the-middleman
---
We're here to help farmers win in the fields. If there's anything we can help you with, please reach out to us a

[email protected]

or contact us.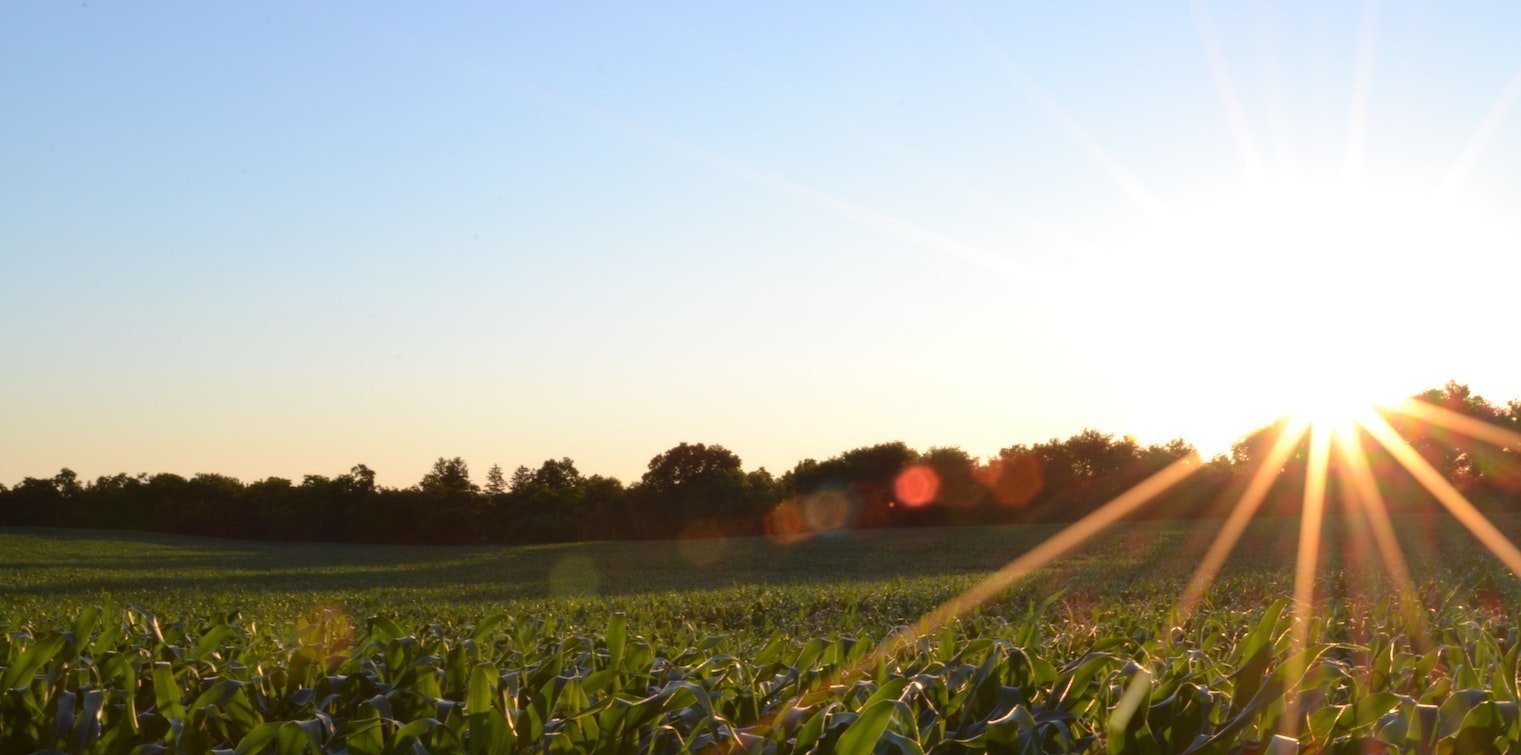 5 Practical Ways
Corn Farmers Can Make More Money
Download Our
FREE PDF
and stop just surviving
— start thriving